App and web application development for companies
As a technology partner, HT Apps helps you analyze the advantages and disadvantages of the individual options available for developing an app or web application. HT Apps is keen to emphasize that making the right choices early in the design of a software simplifies your life and saves you money! Only then will we move on to the development and implementation of the chosen technological solution.
HT App specializes in the development of customized apps and web applications for every business need, thus avoiding the customer having to adapt to commercial solutions not designed on their own characteristics.
Developing a company app gives your business greater engagement, as it promotes the involvement and interaction of Users.
Today the public is mostly found on mobile devices. Statistics state that 92% of users spend most of their time on apps downloaded on their smartphone. So in some cases having your own app becomes an almost obligatory choice.
The benefits for your company
Apps are a powerful tool for building strong relationships with customers, for converting purchases or simply for making yourself known.
If a User is looking for answers, if he wants to do or buy something, the best way to bring him closer to your company is to provide him with an app that facilitates it.
Thanks to the content collected on the application and push notifications, it is possible to create a direct report, reporting news, promotions, offers, exclusive discounts and much more.
What is a company app for
Interact effectively with the Customer
Give to the Customer the opportunity to collaborate and feel part of the brand, offering an effective and cheap means of communication
Increase company visibility
By the visits to the app stores you can reach an ever-increasing number of Users and can update them in real time on your news
Bring the brand to the customers' pockets
Through the business app, your brand travels with the Customer and it reaches even those Users with a weak or absent internet signal
Keep up with innovation technology
By a dedicated app, you prove to be innovative in your sector and to be able to keep up with new digital technologies
Surf faster than the website
Mobile apps are faster than websites, so they are able to offer the User an easier and immediate experience
Adapting to Customer's habits
People prefer to surf from mobile rather than from computers: be competitive and reach your customers using the tools they like more
Interact effectively with the Customer
Give to the Customer the opportunity to collaborate and feel part of the brand, offering an effective and cheap means of communication
Increase company visibility
By the visits to the app stores you can reach an ever-increasing number of Users and can update them in real time on your news
Bring the brand to the customers' pockets
Through the business app, your brand travels with the Customer and it reaches even those uUers with a weak or absent internet signal
Surf faster than the website
Mobile apps are faster than websites, so they are able to offer the User an easier and immediate experience
Adapting to Customer's habits
People prefer to surf from mobile rather than from computers: be competitive and reach your customers using the tools they like more
Web languages, scripting, DB and much more
In HT Apps we mostly use: web languages (HTML, CSS), scripting (PHP, JavaScript, Python), DB (MySQL, MongoDB), native Android mobile (Java), native iOS (Swift), Framework Codeigniter, .NET in C #. And then other software, such as Articulate and Construct, and other languages, such as C, C ++, Java, JavaEE, JSP, VisualBasic, Pascal, Assembly.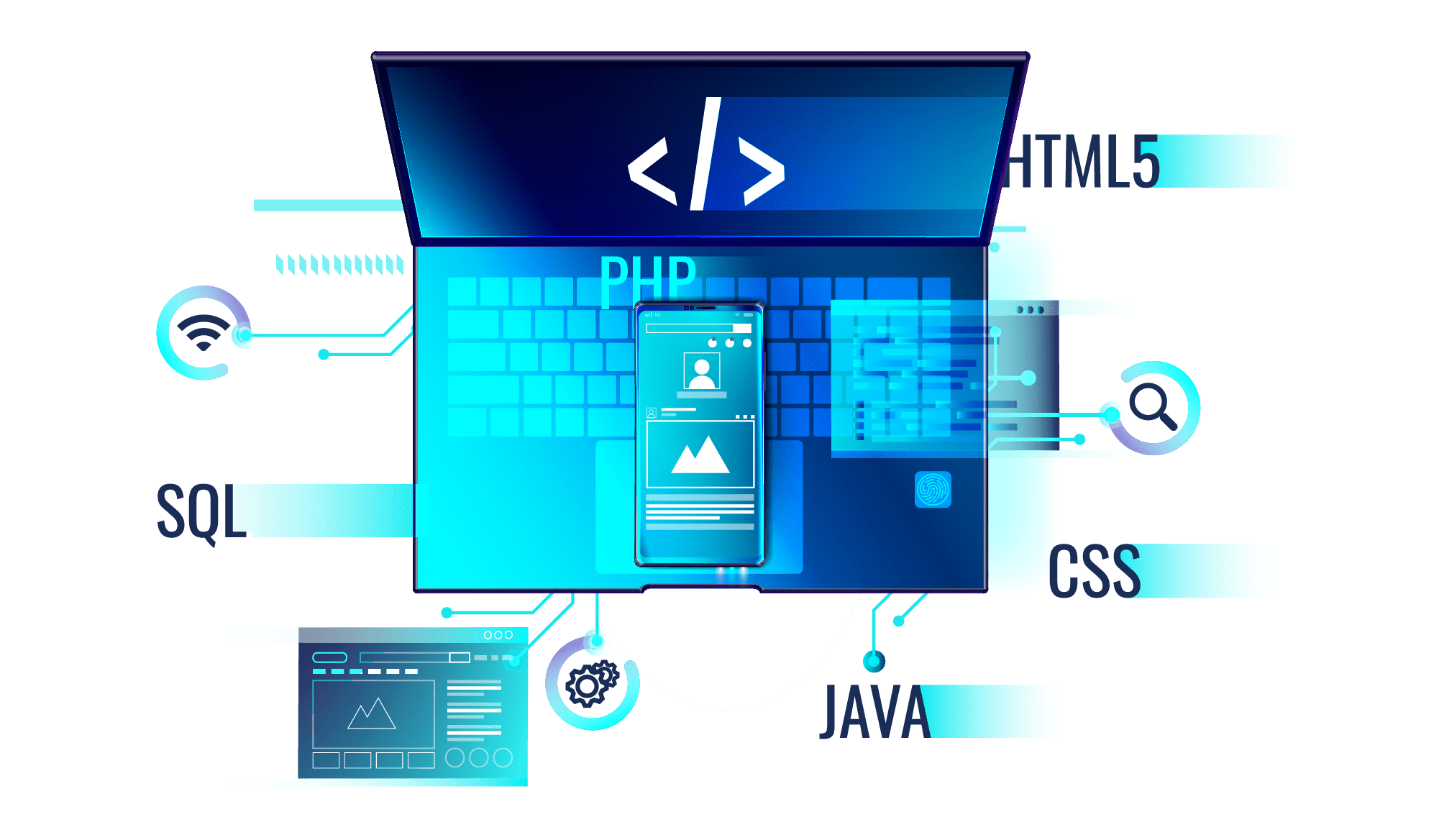 HT Apps proposes itself as a technological partner for: